The Made Over Podcast Episode 047 with Tony Banta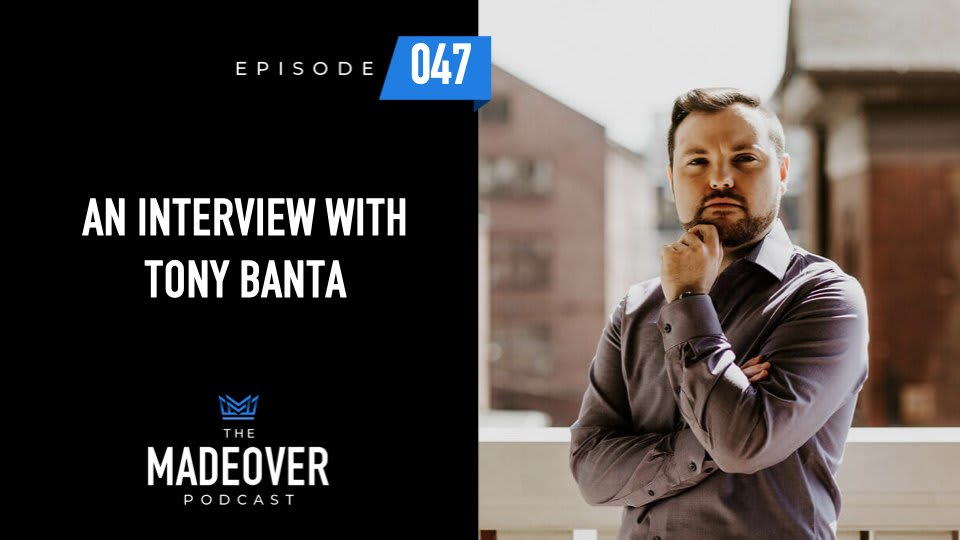 Looking back, do you still remember the activities you've done back when you were 12? It may have something to do with academics, sports, and achieving what a teenager would love to do! 
But view Tony Banta as someone different. Since he grew up in an entrepreneurial family, he became overly interested in marketing, and even started his own 'real' company at the age of 12, as a self-taught developer.
Now working as a systems engineer, innovation consultant, and host of the 'Client Whisperer Show, he's been featured in several huge business magazines such as Forbes, The Huffington Post, and Recruiter Magazine (to name a few).
In this episode of Made Over Podcast, Tony aka 'the client whisperer', stresses the importance of helping clients-based businesses to systematize their operations through maximizing client results, increasing client's retention, and creating a streamline for the client's fulfillment experience.

3 Exceptional Takeaways

The feeling of resistance is inevitable no matter what stage you are in your career. But allowing it would make it easier for you to accept that it's a sign that you're in the right direction.

Achieving an entrepreneurial goal is non-stop. Once you get there, you (must) always find a new goal.

Making tough decisions and changing course when things aren't working are all part of being an adult.
Connect with Tony: 
Connect with Mike:
Visit the website or podcast Facebook page to get all of the episodes or subscribe to the podcast today.
About The Madeover Podcast
The Made Over Podcast shares and dissects inspirational personal journeys of transformation for striving entrepreneurs who are trying to create the business and life they deserve. The host Mike Young shares his inspiration for starting the podcast in episode #1.
Join him and other hungry entrepreneurs to learn how others have gone from struggling and striving to inspire success. Listen to their stories and how through commitment and resilience they were able to overcome all obstacles to create the business and life of their dreams.