The Made Over Podcast Episode 046 with Heather Parady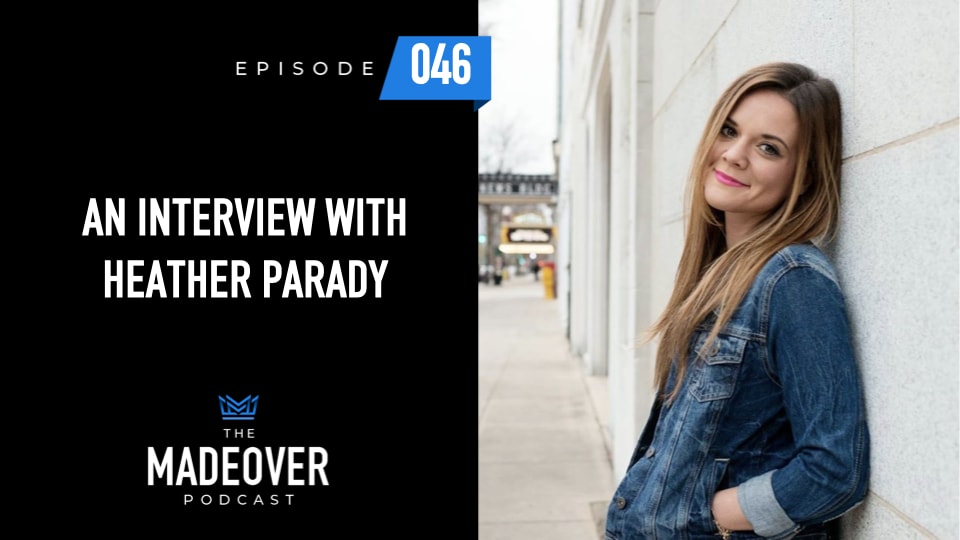 We all made huge decisions in our lives – some are the things that we regret, and some are those we're truly happy about. But have you ever felt like you wasted a big chunk of your life into something that you don't passionately love? 
There's no need to panic! In fact, you're not the only one. Heather Parady of Unconventional Leaders, felt the same way by the time she graduated with a master's degree in therapy, received her license, and faced several jobs offers right after.
Even though things seem to be working out, she felt like it's not her job to portray in this world. And the 'regret' and 'what ifs' motivated her to move in an 'unconventional' way.
In this episode of the Made Over Podcast, Heather stressed the importance of getting clarity, taking action, and constantly taking into consideration other people's perspectives.
In the same manner, she used this circular loop to help other people build their respective platforms to start their content marketing strategies and services online.
Don't be afraid to do something in an unconventional way instead of looking back and regretting what you let pass.

Everyone doesn't start off successfully. No one (new) is good in their first try.

Pay close attention to what you love, and what makes you happy!
Connect with Heather:  
Connect with Mike:
Visit the website or podcast Facebook page to get all of the episodes or subscribe to the podcast today.
About The Madeover Podcast
The Made Over Podcast shares and dissects inspirational personal journeys of transformation for striving entrepreneurs who are trying to create the business and life they deserve. The host Mike Young shares his inspiration for starting the podcast in episode #1.
Join him and other hungry entrepreneurs to learn how others have gone from struggling and striving to inspire success. Listen to their stories and how through commitment and resilience they were able to overcome all obstacles to create the business and life of their dreams.