The Made Over Podcast Episode 045 with Zachary Babcock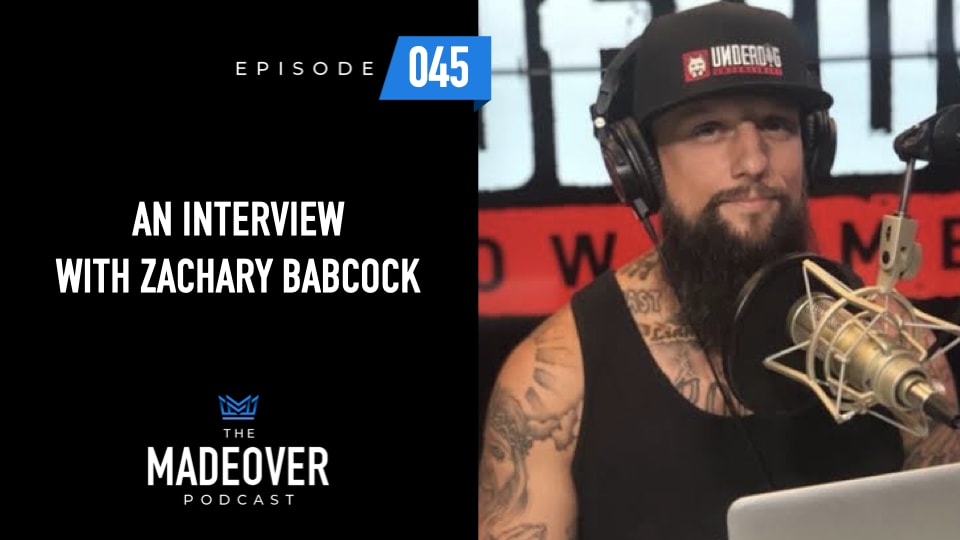 Just when you thought the world gives up on you because of your past mistakes, comes a time where you said I'm done!'
That's the exact words that our today's guest, Zachary Babcock, said when he was finally out of prison. Growing up without a father figure, he chose to become a troublesome kid who started living with vices, and someone who doesn't have anything better to do.
But he defied all odds and proved everyone wrong when he made a huge change and started earning from his 6- figure business. He is now working as a successful podcast host, entrepreneur, and founder of Underdog Empowerment.
In this episode of Made Over Podcast, Zach talks about his life as an ex-convict, the pivotal change that made him shift to the entrepreneurial industry, and how he shared the secrets in finding his "A-HA" moments in building a passive income.
Be inspired and plan the necessary action to help you reach your financial goal.
Connect with Zachary:   
Connect with Mike:
Visit the website or podcast Facebook page to get all of the episodes or subscribe to the podcast today.
About The Madeover Podcast
The Made Over Podcast shares and dissects inspirational personal journeys of transformation for striving entrepreneurs who are trying to create the business and life they deserve. The host Mike Young shares his inspiration for starting the podcast in episode #1.
Join him and other hungry entrepreneurs to learn how others have gone from struggling and striving to inspire success. Listen to their stories and how through commitment and resilience they were able to overcome all obstacles to create the business and life of their dreams.