The Made Over Podcast Episode 043 with Lance Essihos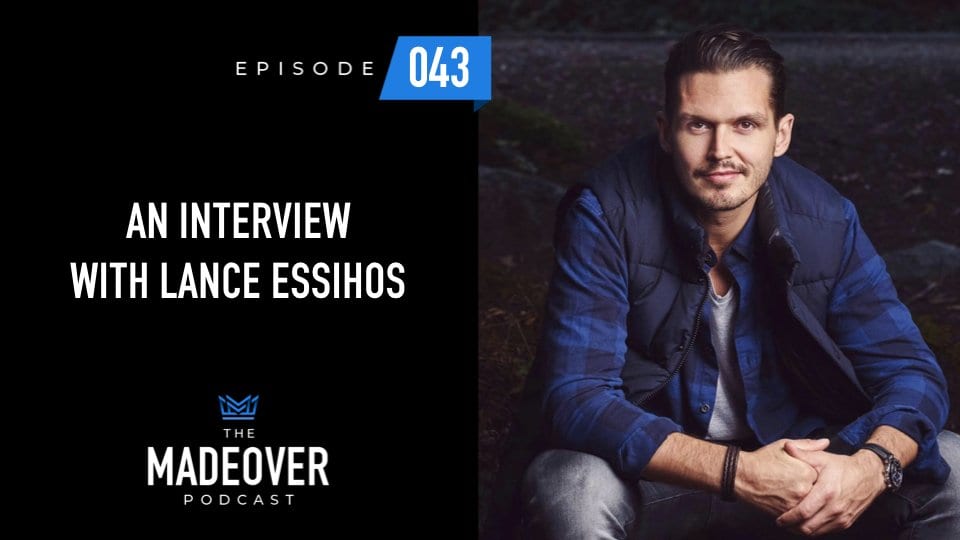 "I've always done what felt right to me. I've always done what my heart says is the right thing". 
In this episode, Lance Essihos, founder and host of the University of Adversity, shares how he coped with adversities and bad habits in the early stages of his life, and what moved him to make a change, and be a successful entrepreneur.
He revealed how he had a loving family, happy childhood, and a pro-hockey dream not until when his parents got divorced, ruined his pro-hockey career, and a father who got remarried to a woman that made his life miserable.
He started working on several different jobs including bartending, that made him discover his talent in socializing. He knew that he needed to make a change, and believed in himself. 
From here on, Lance became a mentor and a coach that wanted to share his knowledge, helping people to make a pivot change, and enter the world of podcasting. 
He encourages people to believe in themselves, and "If you don't believe in yourself, then nobody will". 
3 Exceptional Key Takeaways:
There would always be adversities in life. You got to find ways how to deal with it.

Do things for yourself, not for everybody else.

Create an intention. Things don't accidentally happen.
Connect with Lance: 
Connect with Mike:
Visit the website or podcast Facebook page to get all of the episodes or subscribe to the podcast today.
About The Madeover Podcast
The Made Over Podcast shares and dissects inspirational personal journeys of transformation for striving entrepreneurs who are trying to create the business and life they deserve. The host Mike Young shares his inspiration for starting the podcast in episode #1.
Join him and other hungry entrepreneurs to learn how others have gone from struggling and striving to inspire success. Listen to their stories and how through commitment and resilience they were able to overcome all obstacles to create the business and life of their dreams.