The Made Over Podcast Episode 042 with Mike Dillard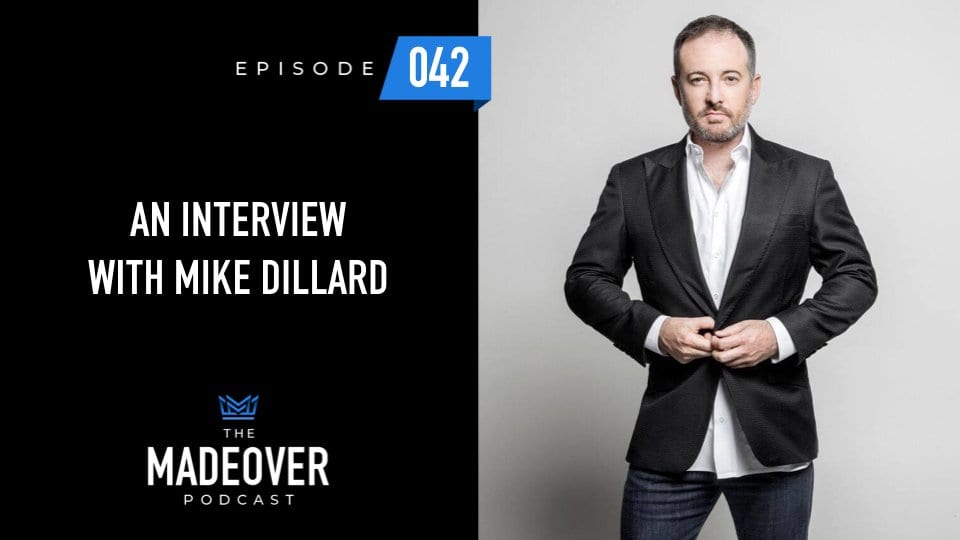 In this episode, Mike Dillard, the Founder of Revenue Mastermind, Magnetic Sponsoring, Mentor of the educational company – Mike Dillard Media, The Elevation Group, and the host of The Mike Dillard Podcast, shares what helped him successfully built an 8-Figure Territory despite failures and struggles.
Since then, Mike's dreamt of becoming an entrepreneur one day. He asked himself:  "What if I could get people to come after me instead of me having to chase after them?". Starting at the age of 27, his entrepreneurial life changed.
There's no Plan B for Mike. He prefers to suffer in repeated failure and pain in the business rather than to give up and get a job for the rest of his life. After all, he has seen how everything is hard at first, but consistency makes it easier.
Today, Mike continues to pursue his successful career in the entrepreneurial industry. He's currently active in contributing back to the industry by helping and mentoring other struggling entrepreneurs in finding value and learning about the Core Fundamentals of Businesses, Biggest Mistakes they could do, and where should their focus be.
"If you make the right decision within 10 years, you'll never have to work again. Make the wrong decisions, you're probably gonna have to start over again for the second and third time".
3 Exceptional Key Takeaways:
Human beings are wired in the same way. There's a Psychological Framework in the Process.

Focus more on the Core Fundamentals in Building a Business that every single entrepreneur has to learn rather than short-term earning!

Learn from the Stupid Tax 
Connect with Mike: 
Connect with Mike:
Visit the website or podcast Facebook page to get all of the episodes or subscribe to the podcast today.
About The Madeover Podcast
The Made Over Podcast shares and dissects inspirational personal journeys of transformation for striving entrepreneurs who are trying to create the business and life they deserve. The host Mike Young shares his inspiration for starting the podcast in episode #1.
Join him and other hungry entrepreneurs to learn how others have gone from struggling and striving to inspire success. Listen to their stories and how through commitment and resilience they were able to overcome all obstacles to create the business and life of their dreams.