The Made Over Podcast Episode 041 with Mike Michalowicz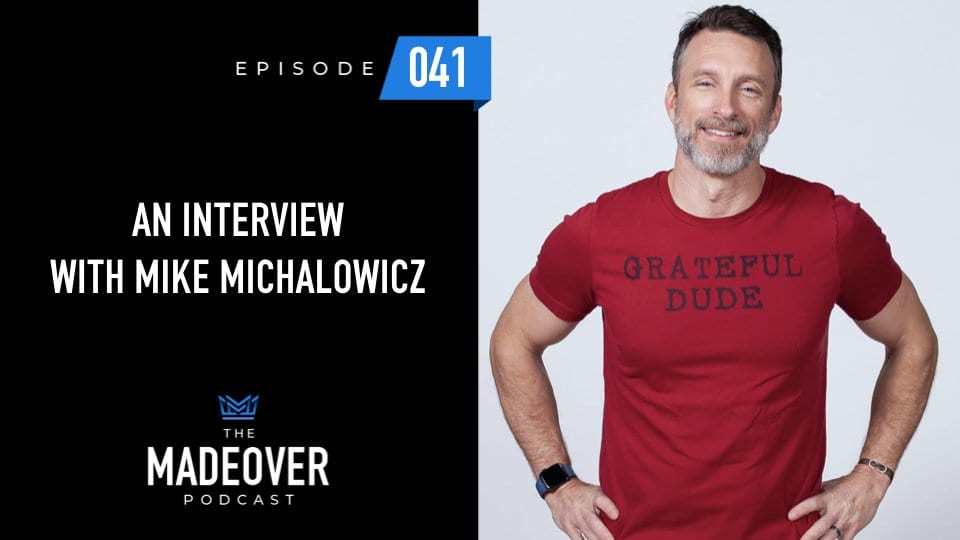 In this episode, We're joined by Mike Michalowicz, a serial 7-figure entrepreneur and author of one of the most important books that I've ever read, "Clock Work" and "Profit First". 
Mike is here with us to share his backstory, his specific moment of realization, and the methods and processes that helped him to reach success consistently.
EXCEPTIONAL TAKEAWAYS:
His

"financial poverty"

that made him suffer from depression, and almost to bankruptcy. 

The

'fire'

that encouraged him to get 'it' together!

The

'shift'

to recognize his wrong habits, and the

important key or the 'financial heart attack'

that made him grow continually.

How he defines his saying, "

Earners are the learners

" – how other entrepreneurs can learn from it.
Mike also shares how his entrepreneurial journey went from a successful start to a downfall. As he mastered the field of micro-entrepreneur, he then proceeded to examine the things that needed to be done in order to find his real success.
IN THIS EPISODE, YOU WILL LEARN:
How your thoughts are important – write it or put it into action.

To find what would help you 'recover' in the moment of desperation.

See yourself in the future, this can trigger immediate change whether to continue, change, or restart your path.

The real concept and importance of 'Profit First'.

The Biggest Challenge that Entrepreneurs have is 'to know the biggest challenge.''

Change is going to happen, and entrepreneurs who can adapt to change can live through it.
Connect with Mike: 
Connect with Mike:
Visit the website or podcast Facebook page to get all of the episodes or subscribe to the podcast today.
About The Madeover Podcast
The Made Over Podcast shares and dissects inspirational personal journeys of transformation for striving entrepreneurs who are trying to create the business and life they deserve. The host Mike Young shares his inspiration for starting the podcast in episode #1.
Join him and other hungry entrepreneurs to learn how others have gone from struggling and striving to inspire success. Listen to their stories and how through commitment and resilience they were able to overcome all obstacles to create the business and life of their dreams.