The Made Over Podcast Episode 040 With Josh Forti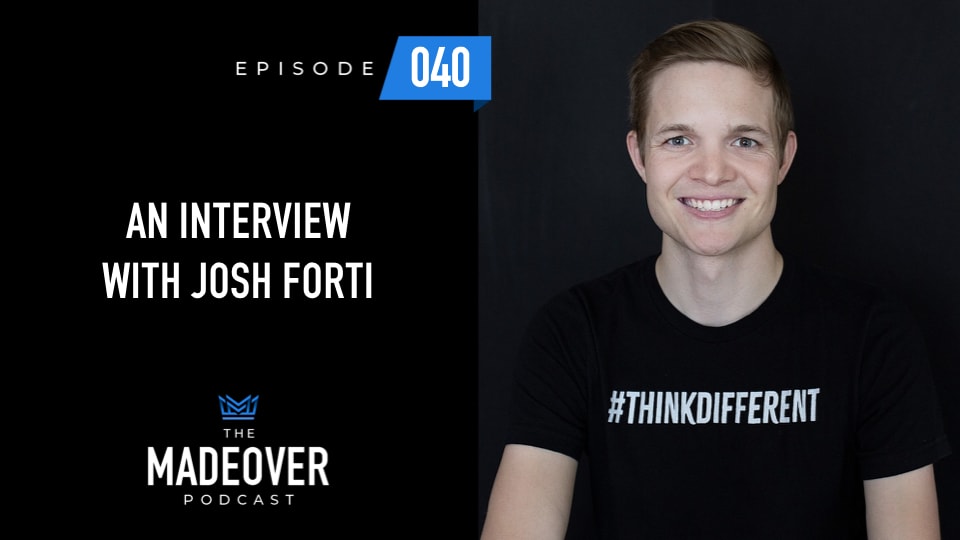 In this episode, we are with the Co-Founder and Chief Sales Officer of Vivid New Media Group, Josh Forti who will share his backstory on how did he use Social Media to start up his entrepreneurial career. This made Josh built his own company and coaching other people to increase their sales. Josh is also considered as a 'Social Media Marketing Wizard,' and ClickFunnel Affiliate Master.'
KEY TAKEAWAYS THAT YOU NEEDED TO HEAR:
Josh's journey after his unexpected shift to marketing with his amazing skills in sales.
His amazing discovery of the most effective way of earning online.
Personal setbacks and challenges that prevented him from reaching his goal.
The number 1 quality he possesses in reaching success!
More realistic advice from Josh Forti such as "You're ultimately responsible for your success" and many more.
Today, we'd be able to witness how a farm boy managed to find success in an online business, what qualities made him move forward, and how he managed to get through his depressive stage. We'll also hear about his bravery and golden advice as we dig into his experiences that may (or may not) be similar to us.
IN THIS EPISODE YOU WILL LEARN THAT:
There are many differences and big success in sacrificing short-term activities for long-term goals. This includes realizing what you wanted to do and taking immediate action along.
You don't have to be afraid to take risks. Just like Jason, there's nothing wrong in failing (even if no one wants to get beaten). Try again, and be better this time!
You can start by picking what you really want, and start learning about it!
Mental health issues or the 'roadblock' will pull you down as long as you don't fight against it. Every doubt and failure comes from your mental roadblocks.
Josh's advice for Entrepreneurs: "Take the time to understand your customers, understand their problems, and create the best possible solutions."
Connect with Josh:
Connect with Mike:
Visit the website or podcast Facebook page to get all of the episodes or subscribe to the podcast today.
About The Madeover Podcast
The Made Over Podcast shares and dissects inspirational personal journeys of transformation for striving entrepreneurs who are trying to create the business and life they deserve. The host Mike Young shares his inspiration for starting the podcast in episode #1.
Join him and other hungry entrepreneurs to learn how others have gone from struggling and striving to inspire success. Listen to their stories and how through commitment and resilience they were able to overcome all obstacles to create the business and life of their dreams.