The Made Over Podcast Episode 039 With John Parkes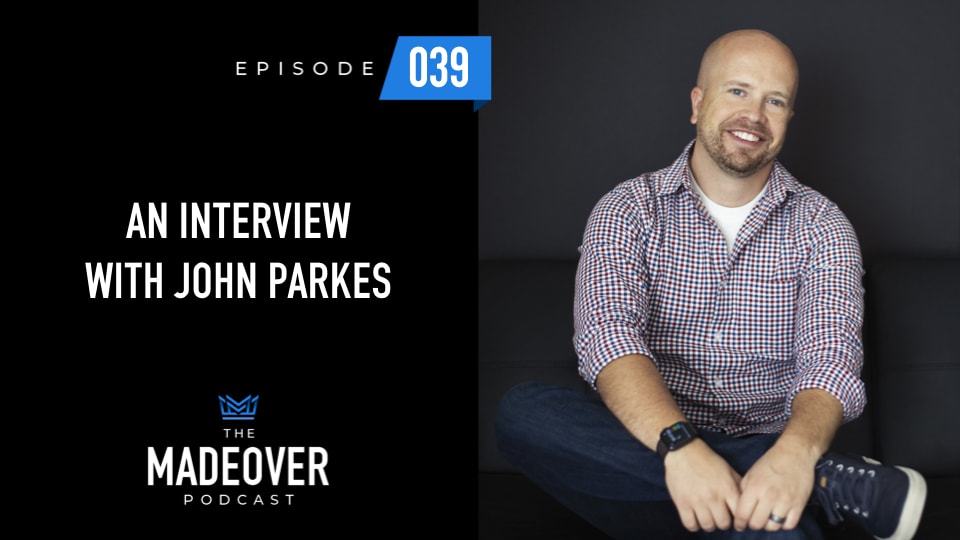 In this episode, we are here with the knowledgeable, John Parkes, Marketing Vice President at ClickFunnels, company that helps entrepreneurs to build their own marketing funnels. John is here with us today to share his backstory and his side of success, before getting called the 'Master' of driving web traffic.
KEY TAKEAWAYS THAT YOU NEEDED TO HEAR:
John started his entrepreneurial journey back when he was young. But when he's still in college, he and his brother faced a lawsuit that made his life miserable!
He started blaming himself, and this took a toll on him and his relationship with his family.
After starting anew, he faced another struggle along with his fellow Marketing Expert, Rusell Brunson, as their company faced inner complications. They made zero revenue and their credit cards were shut.
John gave a piece of advice that "Once you gain ground, do everything you can not to lose that ground again".
Today, we'd be able to witness how he found a way out with his struggles, what behavior he showed and actions he did that help him to get through, and how can this motivate us if we felt like we failed at everything we worked hard for. He'll also share his tricks with his personal schedule as now, a successful Marketer and Coach.
 IN THIS EPISODE, YOU WILL LEARN THAT:
Organize your schedule and tasks. Accept that everything needs to be flexible and so are you!
Plain and Pleasure must be associated properly.
"Set goals that are very easy to make so you can win all the time".
"Allow imperfect action to be okay".
 Connect with John:
Connect with Mike:
Visit the website or podcast Facebook page to get all of the episodes or subscribe to the podcast today.
About The Madeover Podcast
The Made Over Podcast shares and dissects inspirational personal journeys of transformation for striving entrepreneurs who are trying to create the business and life they deserve. The host Mike Young shares his inspiration for starting the podcast in episode #1.
Join him and other hungry entrepreneurs to learn how others have gone from struggling and striving to inspire success. Listen to their stories and how through commitment and resilience they were able to overcome all obstacles to create the business and life of their dreams.