The Made Over Podcast Episode 038 With Lucas Mattiello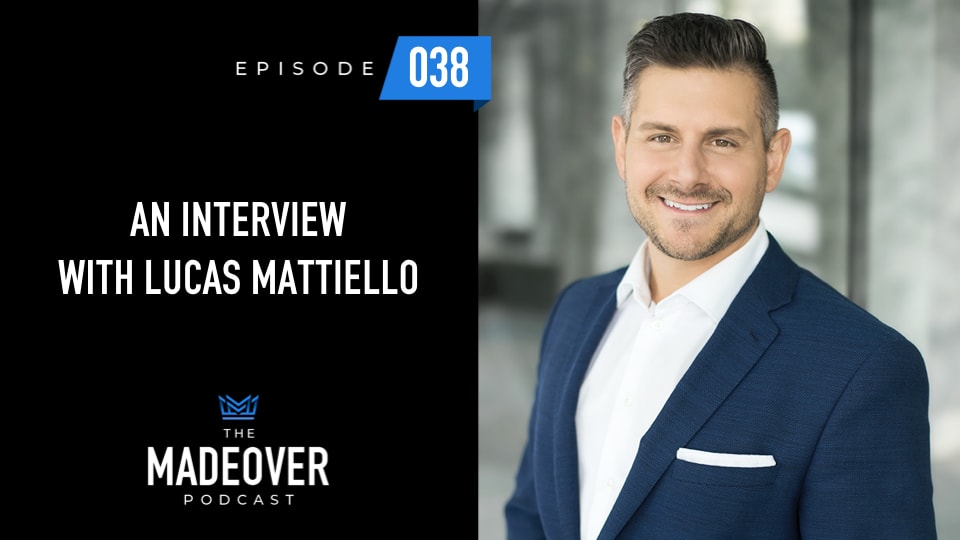 In this episode, we are with the Courageous Lucas Mattiello, a TEDx Speaking Coach, Host, and founder of 'Level Up Living' that provides programs and training that helped people build self-trust and confidence. Today, he'll be sharing his brave and inspiring backstory and how did became his tool to guide people in finding their voice.
KEY TAKEAWAYS THAT YOU'LL BE HEARING:
Lucas doesn't always have the confidence to face and speak to people. He was an anxious kid and even experiencing panic attacks that he didn't know by then.
He managed to put on a false character, running away from himself. He describes it as an armor that holds him back as if he has an 'identity crisis'.
One day, he finally got up, get help, and find answers. Later on, he was diagnosed with panic attacks and anxiety disorder. But his willingness to find new habits, patterns, and routines, helped him made it through.
Today, we'd able to witness how important it is to raise awareness towards mental health issues, and one shouldn't keep themselves away from the crowd. But just like Lucas, seek help and trust those who are willing to help you. In time, you can use your experience to help others experiencing the same feeling and find success in this path.
IN THIS EPISODE YOU WILL LEARN:
You have to start helping yourself find answers that would make you happy and seek help whenever possible. Create alignment in your life and act courageously against the demons inside you.
You aren't alone in this battle. Together, with the people who cares for you and those who are willing to help you, anything is possible to get through. It's never too late to ask for help!
Success, in any form whether in business, secular, and even personal issues, doesn't come overnight. It always takes time.
"People's biggest fear is to actually be seen and heard". Use your experience to get motivated and to inspire people to build the strength to get through, and the confidence and optimism they longed for.
Connect with Lucas:
Connect with Mike:
Visit the website or podcast Facebook page to get all of the episodes or subscribe to the podcast today.
About The Madeover Podcast
The Made Over Podcast shares and dissects inspirational personal journeys of transformation for striving entrepreneurs who are trying to create the business and life they deserve. The host Mike Young shares his inspiration for starting the podcast in episode #1.
Join him and other hungry entrepreneurs to learn how others have gone from struggling and striving to inspire success. Listen to their stories and how through commitment and resilience they were able to overcome all obstacles to create the business and life of their dreams.