The Made Over Podcast Episode 035 With Ross Stretch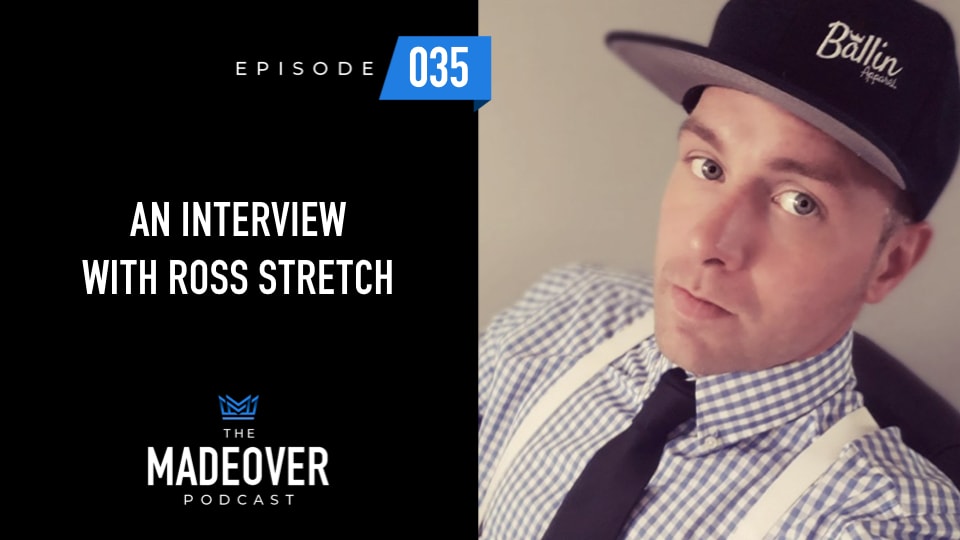 In today's episode of the Made Over Podcast, our guest Ross Stretch, an alcoholic turned into a successful CEO, Advertising Specialist, and an E-Commerce Developer, as he goes along with his backstory about alcohol addiction to being sober and his struggles that came along with his success.
KEY TAKEAWAYS THAT YOU NEEDED TO HEAR:
As he became an alcoholic for 15 years, relapsing, and leading to a near-death experience, he still considers these phases of his life as a foundation that led him to change.
His wife was his ultimatum and a catalyst to change. In an instant, he lived a separate life from what he used to live from and live by.
The emotional and mental effects of his relapse and personal disappointment made him, and how did this help him to cut off unsupportive people in life and share his stories for others to get inspired.
For almost a year, he locked himself to control his addiction, to find a new path, and run down the path of an Entrepreneur. With lots of research and knowledge to take in, he managed to learn it all in that period of time.
Now as a Sober and a self-taught Entrepreneur, let's find out the amazing things that made him substitute unhealthy addiction for entrepreneurship, steps he took in, emotional and mental challenges he faced, and how he was able to get through.
IN THIS EPISODE, YOU WILL LEARN:
It's not too late to find the real purpose, your purpose in life. Find that one thing that drives you to move forward, that passion that would encourage you.
Try as much as you can, there could be a relapse but don't give up.
"Friends needs to Feed your Fire" if they won't support you with the new path you're going to take in, let them be, leave, and move on.
Get out of your comfort zone. Success doesn't happen overnight nor does it happen in one place. Take action if you want to see results.
Connect with Ross:
Connect with Mike:
Visit the website or podcast Facebook page to get all of the episodes or subscribe to the podcast today.
About The Madeover Podcast
The Made Over Podcast shares and dissects inspirational personal journeys of transformation for striving entrepreneurs who are trying to create the business and life they deserve. The host Mike Young shares his inspiration for starting the podcast in episode #1.
Join him and other hungry entrepreneurs to learn how others have gone from struggling and striving to inspire success. Listen to their stories and how through commitment and resilience they were able to overcome all obstacles to create the business and life of their dreams.