The Made Over Podcast Episode 034 With Dr.Gordon Pedersen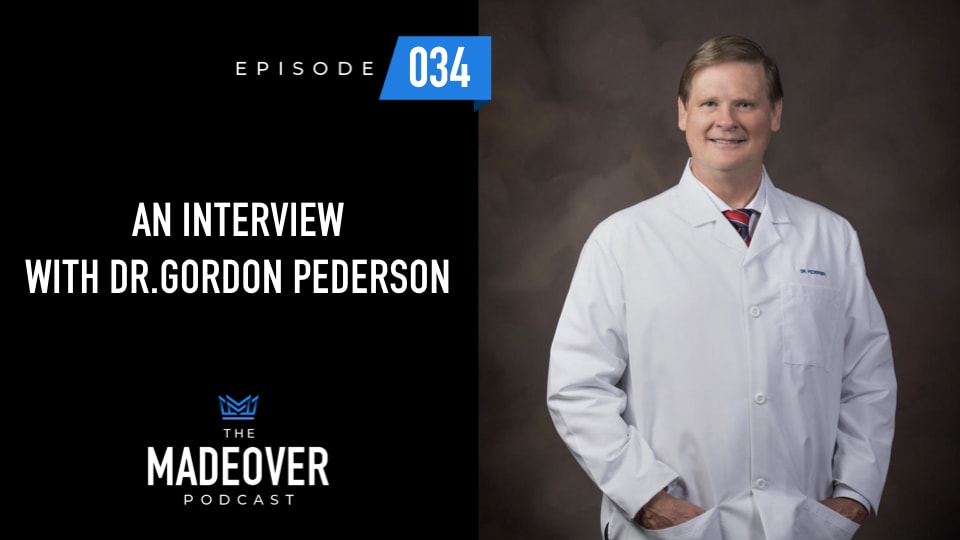 We are here with the incredible Dr. Gordon Pederson, who is a well-known silver researcher, speaker, author, medical director, and a volunteer in Africa. He'll be sharing his amazing inspiration and backstory that lead him to where he's at today!
Key Takeaways that you needed to hear:
The empathetic beginning of Dr. Gordon about having two of his family members diagnosed with a disease and how did he use this as a motivation to enter the field of medicine, even finishing five doctor's degree.
How he was able to apply all of his knowledge and experiences in different fields of education to formulate several alternative medicines and products that are effective until this day.
An inspiring story of his volunteering in Africa using his famous silver-research related medicines that helped cured various illnesses such as malaria.
Today, we'd be able to witness how he continues to practice his knowledge, research, and experiences and how he combined sales and science to continue healing more people, especially in the most impoverished villages in Africa in this podcast!
In this episode of the Made Over Podcast, you will learn that:
His selfless attributes, medicinal knowledge, and experiences made him outstanding than his contemporaries as he used all of these to help other people in need instead of focusing solely on sales and how he can earn plenty of money.
There's a huge impact of alkaline and silver that can benefit the citizens of the world.
Positive outlook in life, despite setbacks, would make a massive difference in an individual's life and to other people as well.
Connect with Dr.Gordon:
Connect with Mike:
Visit the website or podcast Facebook page to get all of the episodes or subscribe to the podcast today.
About The Madeover Podcast
The Made Over Podcast shares and dissects inspirational personal journeys of transformation for striving entrepreneurs who are trying to create the business and life they deserve. The host Mike Young shares his inspiration for starting the podcast in episode #1.
Join him and other hungry entrepreneurs to learn how others have gone from struggling and striving to inspire success. Listen to their stories and how through commitment and resilience they were able to overcome all obstacles to create the business and life of their dreams.