The Made Over Podcast Episode 33 With Jason Gagnon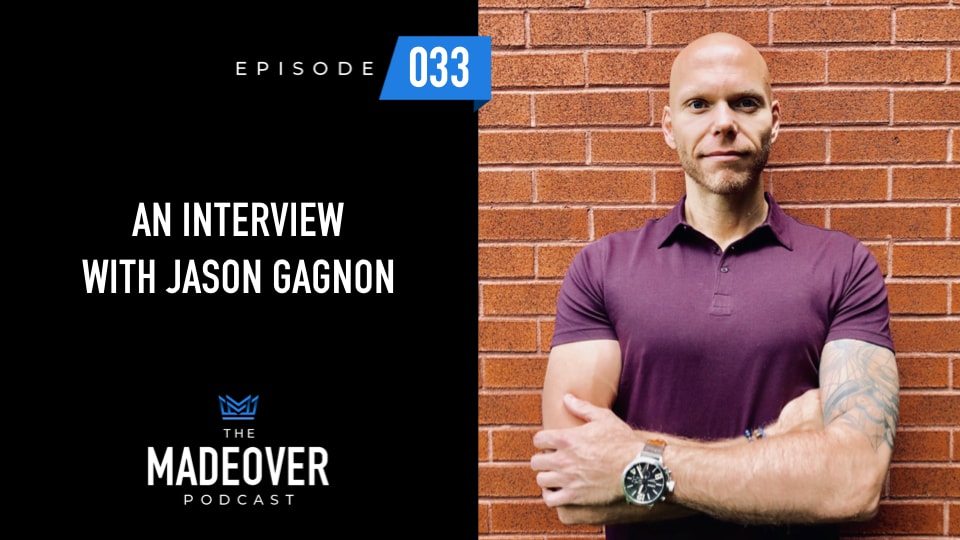 In this week's episode of the Made Over Podcast, we are here today with Jason Gagnon, a personal fitness trainer, and a certified coach. He is the real-life evidence that one can still meet success even when he faced a negative upbringing. He will share his amazing backstory and how he achieved success overnight for 3 decades.
In this episode, You'll hear how Jason had an uneasy childhood from being obese, bullied, mentally abused, and depressed. Later in life, he finally made a decision to take charge of his life. As he focused on losing weight, he also entered the world of fitness and the human body.
Gagnon did not literally meet success in one night. He has to go through tough and challenging times for the last 30 years. Today, let's hear more about Jason Gagnon on how'd he cope with his victim mindset, what steps he made, how did he resonate with people, and why emotional growth is important to become what he is today!
IN THIS EPISODE, YOU WILL LEARN THAT:
You have to leave every piece of negative or victim mentality. See things differently. Do not be afraid to take action and let go of the hindrances.
There is a need to learn more, know more. The "more we learn, the better we become".
You must focus on the present rather than in the past. Learn from it and don't let it hold you back from being the best version of yourself.
Connect with Jason:
Connect with Mike:
Visit the website or podcast Facebook page to get all of the episodes or subscribe to the podcast today.
About The Madeover Podcast
The Made Over Podcast shares and dissects inspirational personal journeys of transformation for striving entrepreneurs who are trying to create the business and life they deserve. The host Mike Young shares his inspiration for starting the podcast in episode #1.
Join him and other hungry entrepreneurs to learn how others have gone from struggling and striving to inspire success. Listen to their stories and how through commitment and resilience they were able to overcome all obstacles to create the business and life of their dreams.