IF YOU MEET THE FOLLOWING 4 CRITERIA...
YOU CAN APPLY FOR YOUR 5-MINUTES OF MENTORING WITH THE MAKEOVER MASTER IN JUST A FEW CLICKS:
You have something to say or sell that you believe in and are passionate about promoting.
You've been trying to make things work on your own for at least 6 months.
You've invested in your business and are committed to making it work.
You are ready for direct personal help and are tired of not getting the results you want from consuming the generic advice found in most books, courses and events.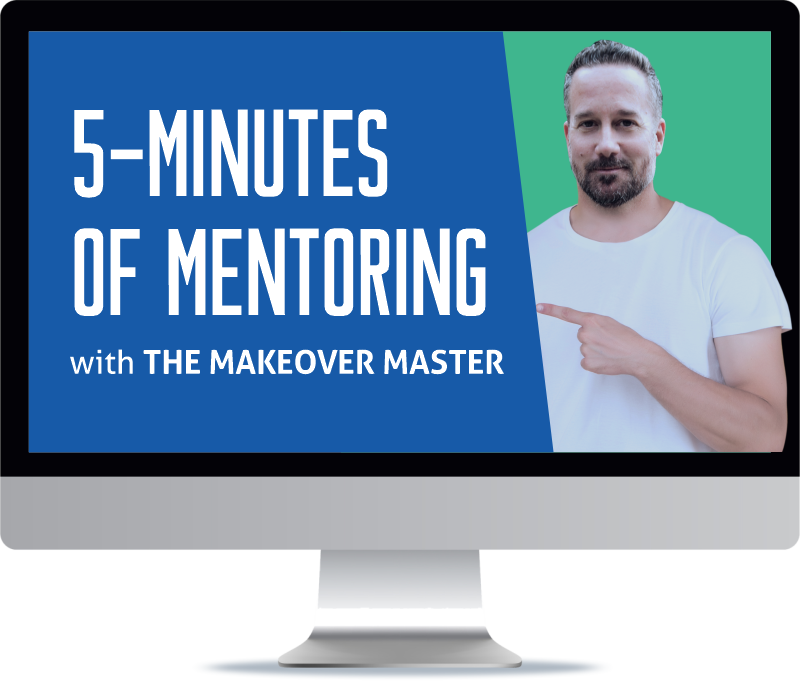 Take 2-minutes now to provide us with your basic contact information, social media and website so we can give you 5 new insights and strategic advice to help you get more leads, sales and business success.
Your information is safe and secure and this will all remain just between us.
Once we receive your submission you'll be placed in line on our waiting list and receive your personalized video generally within 72-96 hours.

WHAT OTHERS ARE SAYING...

BLINDSPOT BREAKTHROUGHS...
Thank you so much!
You inspired me today and gave me hope again that my business can work.
This review gave me so much clarity on where I can go from here and exactly what I need to fix starting today. I felt lost before this review, thank you for changing that!
What a privilege to get such expert advice in only a few minutes! 
Your honest advice helped me see things I don't think I ever would have seen or thought about on my own. I now have a very clear plan on what I need to do and fix to take my business to the next level from here.
Grateful for you Mike!
I got so much value in my 5-Minute business blindspot review that I knew I needed to work directly with The Makeover Master to speed things up!
Mike is the most brilliant and caring mentor I've ever had, and I've worked with a ton of business coaches in the past.
Take advantage of this offer while it's still free!

WHAT OTHERS ARE SAYING...