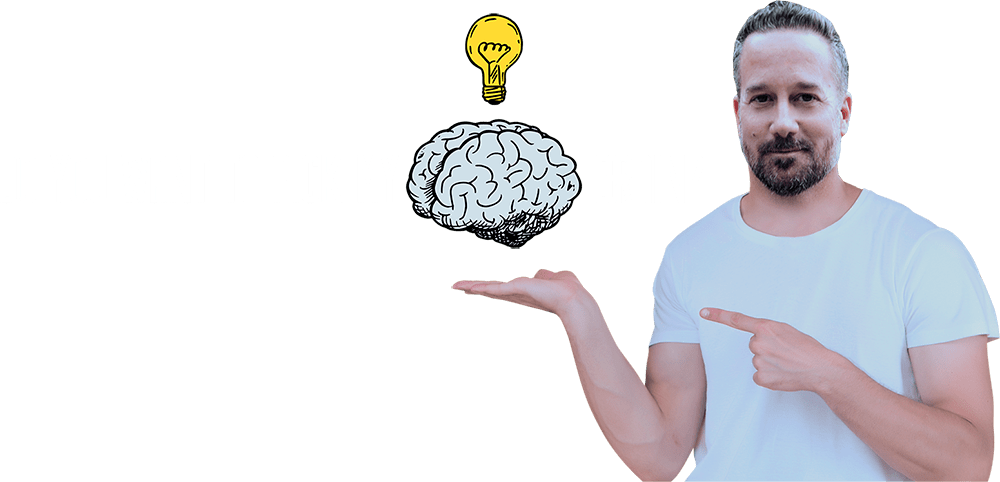 Each week I receive dozens of requests through social media, private DM's and emails from business owners and entrepreneurs who are stuck because they are trying to figure something out or they are just looking for a little friendly advice to improve their business so they can attract more of the right leads and close more sales.
It sucks. I get it.






When you are so passionate about what you have to say or sell and yet you know something is missing because you're struggling to capture the attention of the market so new prospects consistently convert into leads and sales.
You've already invested so much time, energy and money to become an expert at what you do but now you realize how much more time it's going to take to learn of the subtle details and nuances of...





All of this just to get your business where you want it to be....
I really want to help you because I love helping others and watching clients have breakthrough insights that change their business forever in 8.5 minutes or 8.5 days instead of the 8.5 years of hellish trial and error it took me.
If that's where you are at today, I have tremendous empathy for you because I've been there before and vividly remember the feeling in 2008 of being so fed up and frustrated with knowing something was off but not knowing exactly what it was or how to fix it. I just wanted some direct help and advice to speed the process up so I could finally discover the real reasons why things weren't working and get them fixed so I could go back to doing what I loved most.
However, here are the real reasons why I no longer respond to these requests anymore and a variety of ways you can still pick my brain for free.
I've been called a business growth strategist, business image expert, branding guru and a unicorn 🦄…

But what I actually do is solve problems.
The reality is every problem takes up my RAM or Bandwidth. Even the little questions add up and cause me to think through all of the angles to solve the problem for that specific person based on where they are at in their specific situation.
Today, I dedicate my entire focus, energy and mental bandwidth to only a few things that are the most important and directly tied to results.
Mentoring and solving problems for my wonderful clients who've invested to become part of "The Mentorship Makeover - Business Growth System" or in "The Website Makeover Experience"..
Conducting complimentary "5-Minutes of Mentoring" sessions for business owners who want a little direct help in seeing what's hidden in their social media and website that could be costing them leads and sales. I personally do  about 3 of these reviews per day and there is often a several day waiting list.
Creating valuable free content and resources for business owners who want to learn how the game is played but are not yet ready to invest in direct strategy help, advice, guidance and support.
Sharing my story, insights and wisdom on podcasts and live guest expert trainings to help business owners avoid the 3 most costly and painful traps.
Building internal systems and processes to mentor and support my entire team at The Makeover Master to ensure that we are continually expanding our potential, staying in our zone of genius and showing up properly daily for our clients using our "Flow State Results Only Work Environment".
Good news! Here are all the ways you can still
"pick my brain" for FREE.
GET 5 NEW INSIGHTS & STRATEGIC ADVICE IN JUST 5-MINUTES
***No Call Or Direct Contact Necessary***

Simply send in your social media and website, and based on what I see, I'll send back a personalized video with 5 new insights and strategies to help you get more leads, sales, and business success.

It's the number one challenge business owners face when things aren't really working and sales are slow... You don't know the REAL reasons why and aren't sure what needs to be fixed in what order to turn things around fast.
How would you like to find out in just 5 minutes, along with a clear plan to immediately fix it?
Imagine in just a few minutes, a trusted business expert looked at your business and saw the truth about why it's not working . Insights so shocking and profound, you'd never figure them out on your own. And now armed with that truth, you can't possibly fail, when just 5 minutes before… you were unknowingly on the road to closing up shop.
If you think you'd benefit from a 5 minute breakthrough video review of your business, which includes a personalized plan on how to immediately begin fixing it today…
I'd like to give that to you today... 100% free, no catch, no cost.
If you have a business but things aren't really working and sales are slow...
Join Our Free Facebook Group And...
#AskTheMakeoverMaster
Simply text your questions to Mike Young, The Makeover Master at (401) 371-6453
Get specific answers to your questions, breakthrough insights and cutting edge strategic advice on how you can get more leads, sales and business success.

I see so many businesses struggling each day to get prospects' eyes on their stuff. Almost at the point of giving up after wasting $$$$'s on complicated funnels and rubbish results. It doesn't have to be that way.
I want you to have my "POP-IN AND POP-OUT STRATEGY" got me in front of 25,000+ prospects per week without spending a penny on ads. I've laid everything out for you here, step-by-step, exactly how I did it and it's something you'll be able to implement starting today!

Discover the real reasons businesses get stuck & sales get slow & learn what you can do to fix it - starting today!
WHAT'S YOU'LL INSIDE THIS FREE VIDEO:
After my 8.5 years of hellish debt, pain and growing pains (and $200,000+) I invested buying every book and course I could afford, travelling to every seminar and event imaginable trying to get my business to work. (2004-2014 RIP)
After hundreds of guest expert trainings, podcasts, radio and a couple of television interviews…The number one question I get today is…
"If you had to go back to your 2004 self and start over, what would you tell yourself?
I read so much between 2004 and 2014 it still makes my head hurt. I don't regret that time in my life, however, there is a much better way. Simply ask someone who's already done what you are trying to do for help and shortcut your learning curve a million percent.
After all of the books I consumed, I've narrowed my list to the 15 or so most important and why they matter to getting your business to work if it's stuck today. I'm asked all the time on podcasts...
"What are the top books you've read after consuming so many for so long?"

Listen to our top-rated iTunes podcast where Mike Young shares and dissects inspirational personal journeys of transformation for striving entrepreneurs who are trying to create the business and life they deserve.
Do you have a community or following of small business owners and entrepreneurs who want to improve their business?
You can add value by having Mike Young, The Makeover Master as a guest expert for a live joint conversation and training on how to increase leads and sales by leveraging proven strategies and controlling your business image ecosystem.
These live conversations are filled with new and deadly effective proven strategies along side step-by-step tactical advice that works.
If you are looking for new ways to add more value to your community or have Mike speak at your next event, with a message they've never heard before, this is for you.
Click the button below to schedule a brief call with Mike so he can answer all of your questions and provide details on all of the specific results you and your group can expect.