Free Guide Reveals The Shockingly Simple (But Highly Effective) Step-By-Step Strategy To Get Your Business & Message In Front Of 25,000+ New People In Your Ideal Target Market Every Week With No Ad Spend.
Discover The Exact 5-Step Formula (You Can Implement Starting Today) Used To Help Countless Small Business Owners and Entrepreneurs Go From Feeling Unseen, Unheard and Unnoticed To Consistently Dominating Your Ideal Prospects Timeline and Attention With Celebrity Status, So You Can Stop Wasting Time, Energy and Money Figuring Out Where Your Next Leads Are Coming From.
IT'S TIME TO GET NOTICED & STOP FEELING INVISIBLE.
DOWNLOAD THIS FREE STRATEGY NOW BEFORE THEY ARE GONE.
The Exact Step-By-Step Strategy I Use To Get In Front Of 25,000+ New Leads Every Week So Your Business Is Consistently Increasing Real Followers and Opportunities For Sales

How To Implement It In Less Than 3 Hours Per Week So That It Doesn't Take Over Your Already Busy Routine Or Get In The Way Of The Stuff You Need To Do Every Day In Your Business

Why This Strategy Works Without Spending Money On Ads So That You Don't Need To Learn Anything New Or Become An Overnight Expert At Complicated Copywriting, Advertising, Video Creation Or Marketing.

A Completely Hassle-Free Strategy That Doesn't Require Loads Of Tech, Complicated Funnels Or Expensive Software So You Can Get Start Today Without Spending A Dime.
SEE WHAT OTHERS ARE SAYING ABOUT THIS GUIDE...
SEE WHAT OTHERS WHO'VE WORKED WITH THE MAKEOVER MASTER HAVE TO SAY...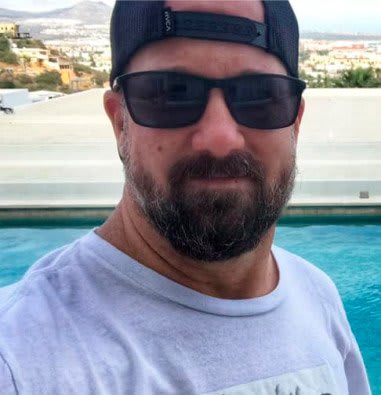 MIKE YOUNG
THE MAKEOVER MASTER
Hi there! Over the past few years I've helped mentor and guide fed up and frustrated business owners to get their business unstuck when things aren't working and sales are slow, showing them how it's possible to turn things around quickly with a little direct help and step-by-step strategy advice.
I still remember sitting alone in my home office over a decade ago and how confused and lost I felt trying to get my business to work by investing and consuming every book and course I could afford, traveling to every seminar and event imaginable trying to get my business to work.
I stumbled upon this strategy when I wanted to consistently get in front of my ideal target market every week consistently without needing to spend money on ads or doing anything technical.
This is the exact strategy I use to get in front of 25,000+ leads per week on only 3 hours per week of my time with no ad spend.
It's something you'll be able to execute for yourself starting today!